On tuesday night my sister Abbi, my two cousins Holly and Ellie and I went to see Katy Perry perform at the LG Arena in Birmingham. I made the two hour journey from Cardiff to Birmingham to take a much needed break from deadlines, although it did not come without drama. I arrived at the station to realise I had not written down my booking reference and without an iphone (I stupidly lost it and life is so painful without it - take care of your phones guys!!) I had no access to the internet and the box office men wouldn't let me use theirs and instead suggested I ran to the library. With ten minutes to go till my train arrived and a very big bag filled with laundry for my Mum it wasn't happening. So I pleaded with them, and I managed to make my train and I am so glad I did...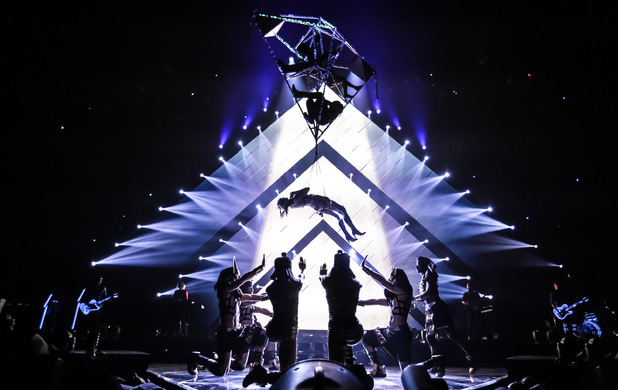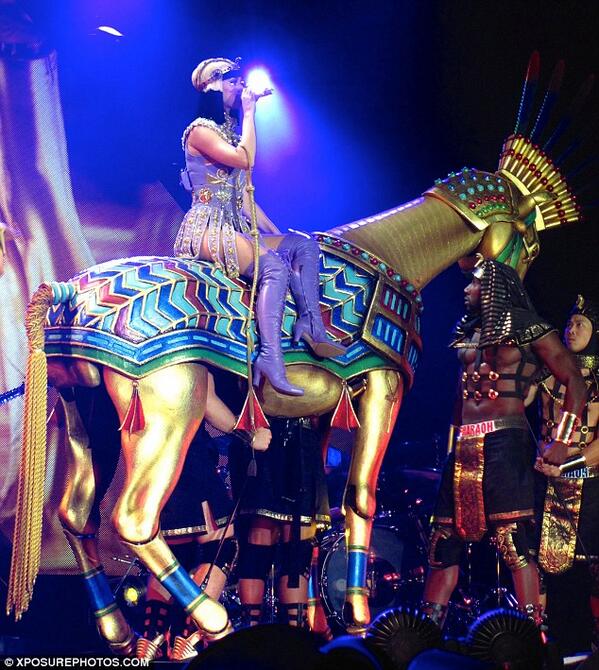 The show was incredible from start to finish. I don't know how it is possible for a person to keep up a performance like Katy did for two hours. At points
I felt I should just sit back and take in the incredible production (but that would have been very difficult as I had a standing ticket). When I was younger I used to quite like the part where the artist spoke out to the audience, but I didn't want Katy Perry to break the illusion. Also, it kind of went through me when she pronounced Birmingham as Birming-HAM.
Katy started the show dressed in an luminous skirt singing Roar, she emerged from none other than a Prism. During this song a skipping instrumental break was even included, showing she is a woman of many talents. The show went on to feature many bonkers things including green hair and mechanical horses (as pointed out by a jealous Lady Gaga... see the story
here
). It also has incredible dancers, dresses designed by the likes of Robert Cavalli, many wigs (you won't be able to keep up) and lots of prism based extravaganza. She made sure all the popular hits were sung including I Kissed a Girl, Hot 'n' Cold, Firework and California Girls which the LG Arena screamed along with her. She also performed all of her songs off her new album which equally pumped the crowd.
My personal favourite highlight of the tour was the Cleopatra section, which included Katy Perry flying hanging off a Prism based object. The dancers really encaptured my attention though. Being from a dance background when I watch a show I will often be more interested in them and their talents and they were certainly talented.
The finale was also something to be remembered. Birthday was the final song before encore and saw her pick a random member of the audience who's birthday was coming up to sit on her revolving cake while she danced and sang for him and even gave him a cheeky Birthday kiss. The boy looked smug to say the least. Confetti was then released across the whole of the giant venue. No one was left out. It's also worth noting that Perry spent more than 50% of the show on the middle stage meaning it felt much more interactive and like you were close to the star.
Me and Abbi excited for the show to commence.
Holly and Ellie pleased with their tour merchandise.
If any of you are have seen or are going to see the Prismatic tour let me know what you think! For those without tickets I recommend you get your hands on some for a show like no other.