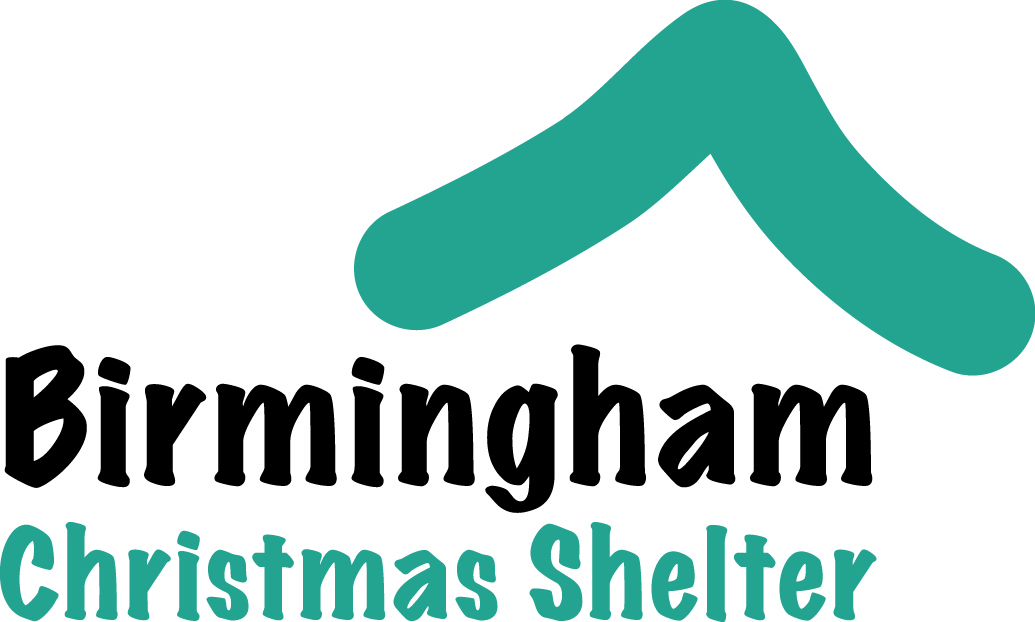 "Our aim is to offer
food, warmth, shelter and companionship
to homeless and lonely people in the Birmingham area, over the Christmas period. Our doors are
open to all
, irrespective of gender, colour, race, religion or sexual orientation."
In today's blog post I want to tell you about one of the most amazing organisations I have ever had the pleasure to be part of. I am totally aware of how lucky I am to have a loving family, a roof over my head and many luxuries, and l
ast year I felt like it was long overdue that I gave something back.
So off I went to my old faithful laptop and I took to Google to try and find out if there was anyone who needed my help. It wasn't long before I stumbled upon the
Birmingham Christmas Shelter
.
I signed myself up on the website and soon I received an email asking me to attend an induction. I went along to this building situated in the Jewellery Quarter, here I walked in alone a little timid and nervous about what I had put my name down for. I was not to worry though as I was instantly put at ease after listening to a group of amazing people talking about their experiences, who every year give up their time, money and resources to ensure the homeless have a Christmas to remember.
In the induction we were informed that the shelter opens up in this particular week as most other homeless charities close down, which I found shocking. The week which is arguably the time that people need love, company and warmth the most is when they will have the most difficulty finding it. Another astonishing fact was that not everyone that visits is homeless, some people just live alone and crave some company over the festive season. This was the saddest news to me, I hate even sitting in a restaurant and seeing someone sitting alone. Not long ago I saw an old man alone in Harvester tucking into an ice-cream Sunday he looked perfectly content but still my heart was breaking. I would hate to think of anyone ever having to be or feel alone at any time of the year, especially Christmas.
My time at the Shelter
They warned me in the induction that nothing would quite prepare me for that first moment when I walked into the serine building I saw on the induction, and it had become completely unrecognisable. It was no longer an empty room filled with a few volunteers, a slide show and some complimentary biscuits lay on a side table. It had been transformed into organised chaos. My first shift was on the tea hatch so I made my way over and got acquainted with the hot water machine, I was warned not to mention that the coffee was decaffeinated, apparently the real stuff meant bedtime became impossible. And so my shift began, and before I knew it (and before I wanted it to be) my time with the Birmingham Christmas Shelter was over. My shifts had all passed by in a fleet of long conversations, tea making, sweet finding and board game hopping.
One person that stays with me is a young boy I met on my final shift. He was dressed in a duffel coat and fingerless gloves. He had long floppy brown hair, rosy cheeks that looked like they had experienced severe cold, and his most prominent feature of all was a broad smile that could have belonged to the richest person in the world. He had fled from London to Birmingham and had been in and out of foster homes his whole life. He was only a couple years older than me, and whilst we were happily chatting he told me how much he appreciated me being there at my age, and how hopeful he was that next year he wouldn't need the service and maybe he could be a volunteer himself. How could a man who had so little take the time out to be grateful for my presence? It really is hard to comprehend. Since those visits to the homeless shelter my Christmas wasn't the same, I sat there with my extravagant presents and the delicious Christmas dinner my Mum had cooked us, and my brain couldn't help but wonder back to the friends I had made and how their days were going. I don't think Christmas will ever be the same again for me but I'm happy with that. I just hope these charities can keep going and bring just a small amount of joy to these people who are just having a bad time.
No matter how many programmes we watch, or articles we read about this hidden and often forgotten part of society until you actually see the hardship first hand it is hard to understand.
After my truly rewarding experience, and such a fun time I signed up again this year and my sister is joining me. I can't wait for her to see the incredible work that goes on and what it means to everyone there. I feel quite selfish saying that I actually really enjoy it too, it made my Christmas so much better getting to speak to people I never usually would. I think part of the reason I have always wanted to be a journalist is because of how nosy I am, I love finding out about people and listening to their stories because truly everyone has one to tell. The guests of the shelter are more than happy to chew your ear off which I throughly enjoyed.
If you would like to support The Birmingham Christmas Shelter then please click here to donate. If you would like to volunteer then sadly this year the application has closed, but keep checking the site for next year... it's a decision you won't regret!